Our telephone answering service comes with a range of features which
you can tailor to fit the needs and expectations of all of your callers.
Fonebox offers business clients a friendly, professional virtual receptionist service dedicated to ensuring that all of your phone calls are captured on time, every time. Our telephone answering service comes with a range of features which you can tailor to fit the needs and expectations of all of your callers, the size and availability of your business, and the time of day or night that your callers might be ringing from.

Whether your business relies on critical customer responsiveness or not, a professional answering service will ensure that no client or opportunity can ever fall through the cracks. Our virtual answering services provide a real human connection between your business and your clients through a highly trained, live receptionist who will offer a warm and friendly greeting at every time of the day or night, and for every call. Ensure that your business has a reputation for reliability, quick response times and warm, real customer care. Choose a virtual receptionist package from Fonebox today.
What is a Virtual Assistant
Our virtual receptionist services are offered through our locally-based inbound call centre. This is a dedicated real time facility available 24/7 and is designed to capture any or all of your calls whenever you're not available to take them. You can tailor your phone answering service depending on your needs to include features such as scheduling appointments and/or taking messages for return calls when you are available. You can nominate how those messages are sent to you and when, and we take care of your customer calls in the meantime. Choose SMS notification or email notification and save every detail of every call.

Our live answering service centre is peopled by real, professional customer service operators responding locally to your business calls. For an idea on how your live receptionist service might sound, why not sample some of our live calls and hear for yourself the kind of difference a consistent business greeting available 24 hours a day can make to the warmth, professionalism and customer responsiveness of your business?

You can personalise your virtual receptionist service by nominating a specific script which you would prefer your business phone answering service to follow, and this can include things like the name of your company or service, and how you would prefer your customers and clients to be greeted. This is a great way to ensure continuity of timed greetings like 'Good Afternoon' or 'Good Morning', especially if your company relies on international business. A personalised and dedicated call answering service can make the kind of impression you need to maintain a strong, reputable business presence within your market.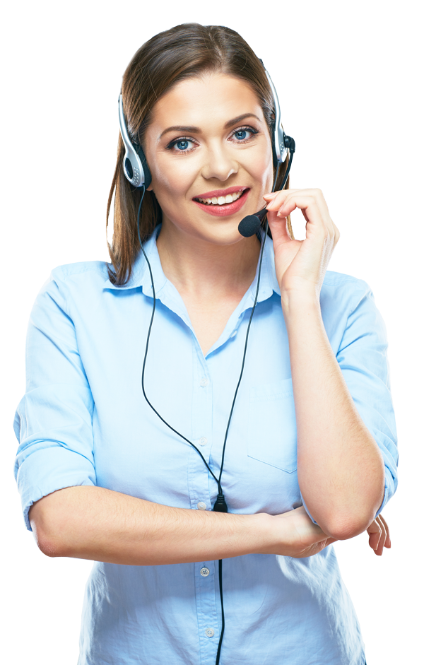 A phone answering service can also offer you peace of mind while you are travelling or otherwise unavailable outside of normal business hours. You can have services like your security system routed to a messaging service which can take the details of any security issues at your home or office premises, and forward them to you for further action if required.

You can't be available all of the time. That's why our professional answering service can play such a vital role in any size business. If your business relies on the timely response to critical information, you will never miss an opportunity with a 24 hour answering service.
How does a Virtual
Receptionist Work?
All of our services can be tailored depending on what you're looking for and what you need. Our virtual answering service is performed by a local, trained telephonist who is pleasant, friendly and helpful. They will answer your business line within 10 seconds and then attempt to put the caller through to the person they have requested to speak with, announcing who is calling before the caller is transferred. If you are available, then the call is forwarded. If you are not, your virtual receptionist will take whatever details you have instructed them to take and then have those details forwarded to you via your preferred method.
You can engage your virtual receptionist for normal business operating hours, or you can opt for a 24/7 receptionist who can take messages and book your appointments for you outside of your normal hours. Your receptionist can also take payments over the phone, helping you convert leads faster and more reliably. You choose how you wish your calls to be answered by providing a greeting or a script which you would prefer your dedicated receptionist to follow. You can update or change your instructions whenever you need to, or you can choose to increase or reduce the size of your package with us month to month. Flexible scaling options are particularly useful if you normally receive a high volume of calls during seasonal trading times such as at Christmas. Often these trading times will coincide with staff planned annual leave and with public holidays. Choose an answering service package to cover you for just a few weeks, or the entire period. We make sure that your business is always available even when you aren't.
We're much more than just a partner. We become part of your organisation.
Think of us as your inbound communications division.
How much does a
virtual receptionist
charge?
Opting for a virtual receptionist, either by demand or regularly, could increase your customer retention, reduce missed or ignored business opportunities, and strengthen your company's professional image both locally and globally.
Get in contact with our expert team of consultants today to discover what we can offer your business, how affordable our services really are and how easy it is to get started.
Simply complete the below form and our experienced team will find the best solution to suit your business, quickly and easily. Our team is always here to help.

Ready to make the move to Fonebox?
Our experienced team will find the best solution to suit your business