Make decisions based on facts, not hunches.
Experience enlightenment with Fonebox
Call recording, unique caller info, mobile locations, answer point breakdowns – Fonebox provides a granular view of all caller interactions with your business.

Automate reports and set up your dashboard to meet your specific needs. We design and build everything based on your unique requirements. Our team is on-hand to assist with onboarding and support so you'll never miss a thing. To us, replacing your blind spots with meaningful data and direction is the first step on the journey towards 'experience enlightenment'.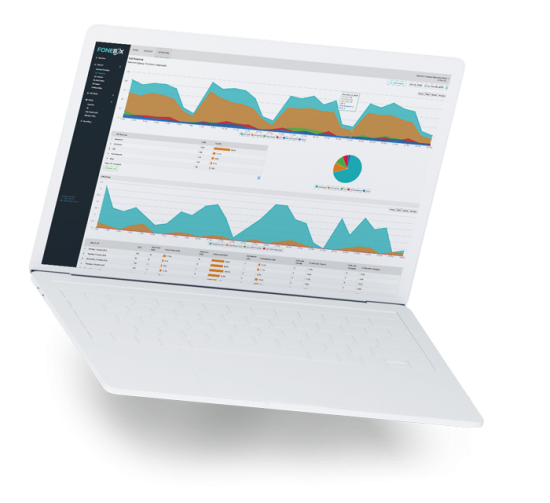 You know that your inbound calls are a goldmine of information. But how can you capture, understand and use all that information? The answer is: a great reporting system.

Detailed data brings to light trends and customer behaviours well before they're identified by purely manual assessment.

Obtaining this understanding of your business is a total game-changer. It allows for faster response times, better allocation of resources, improved stakeholder management and greater clarity overall. Plus, it sparks big ideas.

Done right, squeezing the juice out of your call data is like reading your customers' minds and anticipating their needs. It's all there, just hidden between the lines. And you need a great reporting system to extract the goodness. What if you could use that data to launch the next product or service your customers are desperate for, before your competitors even thought of it?

Using the Fonebox intelligent inbound call solutions, you're on your way to long-lasting success
Transform your organisation. Tackle your pain points.
Many businesses have issues with data – and almost always with good reason. The most common problems are that the data is too vague to be useful, or there's so much detail to wade through that you can't make sense of it.

Our data is comprehensive, yet easy to understand, and it's tailored specifically to your business needs. You tell us which information is most important to you, and we'll customise your dashboard so you can see progress at a glance. We'll also create your CEO-ready report templates that you can populate moments before your next progress meeting.

No matter what your pain points are, we're with you every step of the way.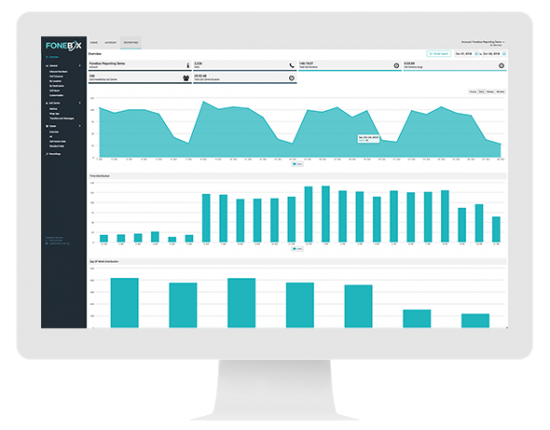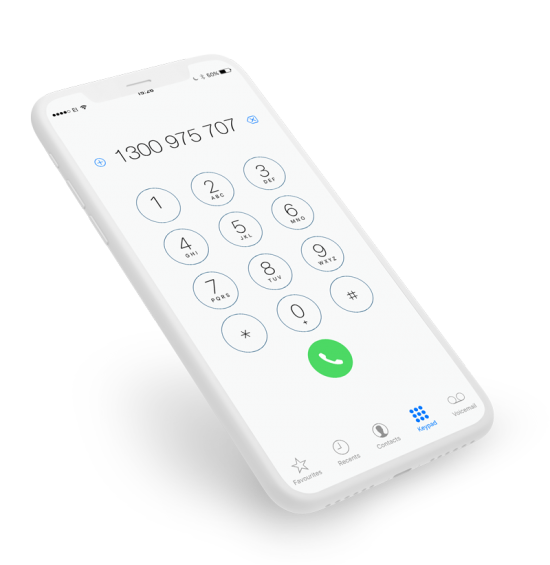 Free call analytics with any service
Our state of the art reporting platform gives valuable inbound analytics in a user-friendly format.

The best part is that your custom reports are free with any service.

If you've got any questions about our reporting platform or the rates we offer, contact us today.
Here's an example of how our integrated solutions works
Your Collingwood franchisee is unhappy with their quarterly figures. They want to know – are you sending calls their way? You log into your Orbit and run an inbound number report for Collingwood and neighbouring stores for the last four quarters. It's clear the number of calls being routed to Collingwood hasn't decreased over the last quarter, so you drill down further to see how those calls were handled. This is where you have your "aha! moment". Collingwood has significantly more missed calls that last quarter, and a higher rate than other stores. Drill down further again and a pattern emerges in the time of day those calls were missed, pointing to a possible staffing issue. You can report back to your franchisee, confident your call flow is working, and give them the data to work towards a solution.
Fonebox helps you find more of your best customers and drive revenue with intelligent call data. Learn more about our industry-leading solution to call analytics & reporting with a personal demo.