Get the response you want from your campaigns, by using one of the most memorable numbers available.
13 numbers are incredibly easy to identify, which helps boost customer recall. This allows you to broaden the reach of your business in a very cost-effective manner.

13 numbers are best for businesses with large call volumes who want to increase or maintain strong brand awareness. Callers are charged a local call rate from any landline in Australia, allowing your business to compete in local markets, on a national basis.
Already have a 13 number?
No problem. Transferring your number to Fonebox is quick and easy. In return, you get a more personalised and more effective service using, our Orbit platform, and save money at the same time.
Deliver when your customers need you most
Your leads arrive from multiple sources and channels, but often callers will still pick up the phone when it's time to lock down a deal. You need to have the resources and processes in place to make sure you're there for your customers in their 'moment of truth.'
We'll help you deliver when your customers need you the most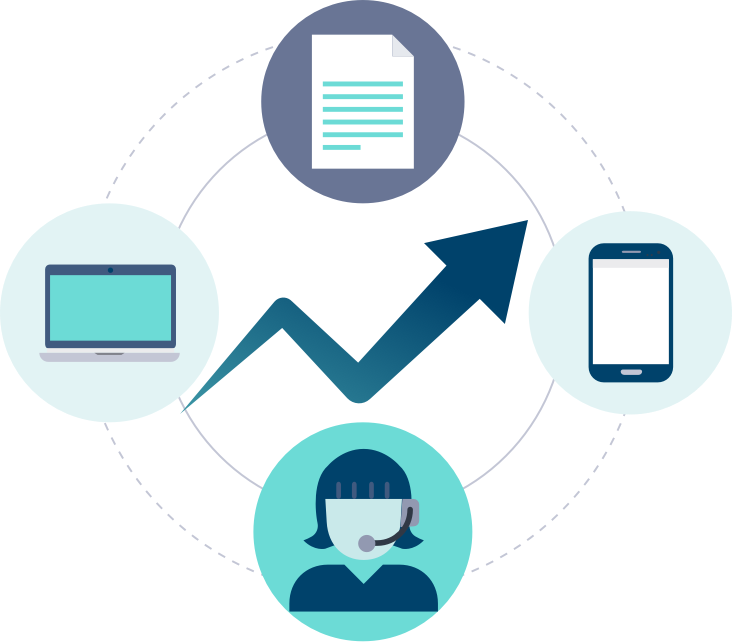 People. Solutions. Results.
Our team takes the time to understand your requirements, before delivering custom solutions that get results.
We're always available to help you analyse and refine your campaigns, so you can continue to grow your business and meet your objectives.
When we say we're with you every step of the way, we mean it. Our expert teams are here to help at any time.
Realise countless opportunities with Orbit.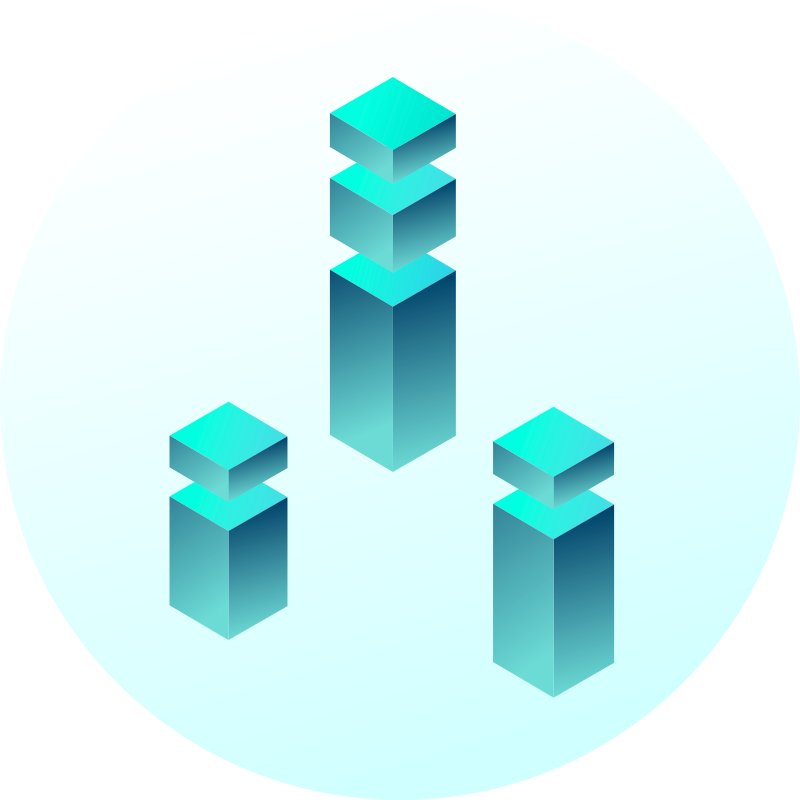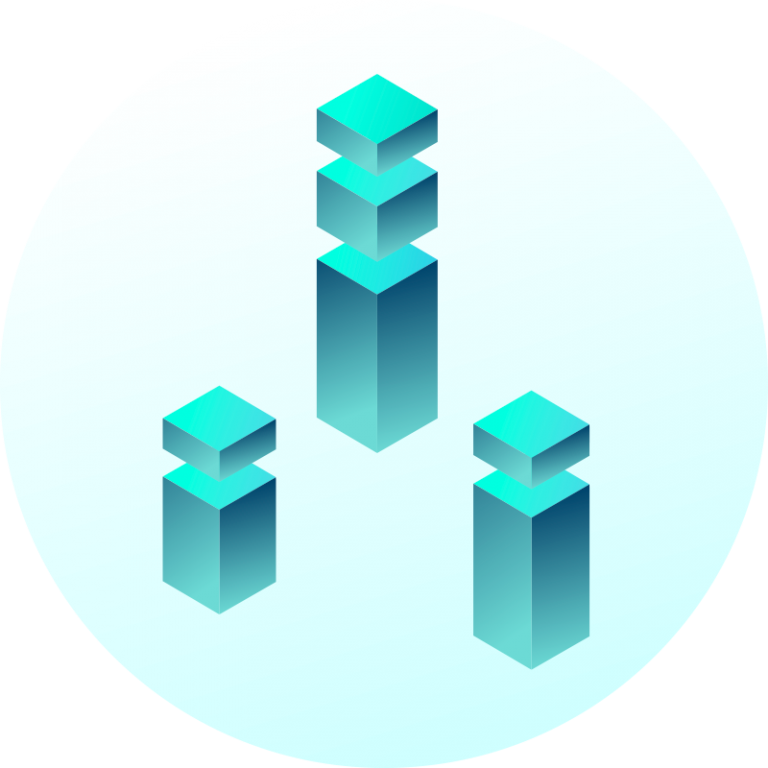 Your trusted Tier 1 provider
We work in highly sensitive industries, governed by the strictest compliance and regulatory requirements. As a Tier 1 network provider, we deliver the safest and most secure services to you at a global level.
Solutions to delight your customers
Our forward-thinking approach delivers service your customers love.
Seamless call routing and ease of access gives a great caller experience every time.
Hassle Free Porting & Migration.
Ready to switch to Fonebox?
A business offering 13 Numbers to their customers as a central contact number is more likely to be remembered, particularly across a national level. 13 Numbers are easy to remember which helps boost customer recall when they need your products or services. Plus, using a quick reference number for your entire company helps you broaden the reach of your business in a simple, cost-effective way. We offer a suite of telecommunications services, including 13 Numbers, designed by industry experts and nurtured by creative account managers who are committed to offering the most comprehensive level of service we can, for the lowest possible cost to our clients.
A 13 Number is ideal for businesses who experience high call volumes and who want to increase or maintain their brand awareness. Calls made to 13 Numbers from a landline are charged at a local call rate, regardless of where in Australia the caller is located when they make their call. You can offer your customers local rates for a national service, boosting your competitive edge in your markets. If you already have a 13 Number, then we can transfer to Fonebox quickly and easily. We'll offer you a more personalised and effective service using our proprietary and market-leading Orbit platform which not only offers you more in-depth customer insights and measurable data but will save you money at the same time.
Along with 13 Numbers, we also offer 1300 Numbers, 1800 Numbers and virtual phone numbers. A virtual phone number can be your designed local number used for targeting specific audiences throughout Australia. If you'd like to appear more local than national, use a virtual phone number to capture calls from clients and customers who think you're just down the road. For an even more memorable phone number, considering using phone words. You can choose your particular word and we'll develop a number using the corresponding letters on a standard keypad. Use your phone words on all of your marketing materials to reinforce your brand and your central contact number.
As your telecommunications provider, we do more than offer 13 Numbers and call routing from a central number. In fact, our call routing options are intuitive and powerful systems designed to ensure that your customers go on as short and simple journey as possible. Using Orbit, we can design a range of call forwarding systems for your numbers including location-based routing which automatically routes a caller using the area they have called from straight to the best located company agent from your business.
Our 24/7 live operators are also available as phone receptionists. You can choose which calls you want answered by our expert customer service professionals who can transfer them through to your nominated agents or take messages when they're not available. For an even more personalised support team, you can opt for dedicated phone agents. These professional telephonists perform all of the functions that you would expect from a live receptionist – live appointment booking, sales processing, encouragement to buy, etc – with the added benefit of being able to answer FAQs and offer business information to your clients and customers. Our phone agents act as representatives of your business, speaking with your customers on your behalf in the way in which you would like your customers addressed. You can complete control over the phone scripts our agents use, ensuring that everything your customer service personnel say is unified and promotes a stronger brand messaging and profile.
As part of our call reporting and call tracking service, you receive in-depth and relevant analytics relating to all of your customer calls. You can clearly and easily track each customer journey, helping you to strategize the best way of acting on customer needs and how to target your marketing and advertising campaigns efficiently and cost-effectively.
Your call analytics are delivered to you in an easy-to-understand format with hundreds of data points you can study. Drill down into individual calls or get at-a-glance reporting based on location, time of day, recent marketing campaigns, you name it. Our specialty is in providing exactly what our clients need from a trusted telecommunications solution. If your current provider has told you that it can't be done, then let us show you the best way to actually achieve it. Our creative solution architects are experts in their field and are constantly improving our own processes to ensure that we are offering the highest levels of service for the lowest possible cost.
Whether you're unhappy with your current provider or have decided to move your business to a new level and are seeking a provider who can help you get a 13 Number for your business, we can help. We can also help you to improve your customer relations by delivering to you the relevant data you need to transform and improve your business. Contact a consultant today to learn how Fonebox can help your business expand and improve.
Managing 13 Number costs is about more than getting the lowest possible price from your provider. It's about overall value for money and Fonebox not only offers you the most reasonable rates across our entire suite of telecommunication services, we also ensure that you're getting the highest value for money on any of the services you choose from us. Our creative team of account managers and expert solution architects take the time to really listen to our business clients. We design specific solutions that work for your business rather than try to stick you into pre-described categories of service. In this way, you get what you really need from your call management provider and we ensure that our services remain among the highest available in Australia, as well as the most reasonable.
A 13 number is used as a single point of contact ideal for businesses and organisations that are looking for a way to expand their markets and reach customers nationally. It is an inbound customer number only. Dialling a 13 number from a landline in Australia is the same as a local standard call for your customers. It's a cost-effective way to reach a broader customer base and show your market that you are more than just a local business. Our premium 1800 Number services are toll free which means customers use free call numbers to get in touch with your business.
There are different types of 13 Numbers available and which one you opt for will affect the 13 Number cost that you pay. A standard 1300 number will come with monthly hosting fees. A 1300 number (containing 10-digits) is cheaper than a 13 number (containing 6-digits), as this shorter number is subject to a Government Levy because it is considered a premium number. Some other telcos charge customers on a minimum second block basis (30 or 60-second blocks) even when calls only last 5 – 10 seconds. We provide a comprehensive listing of call rates and hosting fees, charging you only for the actual seconds you use on calls. If you already have a 13 Number in use for your business but you're not sure that you're getting the best value for money, then you probably aren't. Compare the 13 Number cost of your current provider with our rates to discover why thousands of Australian business customers prefer to choose Fonebox. We don't just provide your business with a number and a state of the art technological solution for managing your calls. We offer your business more value by offering scalable packages that you can easily increase or decrease the service of, depending on your business growth. There are no lock-in contracts, so you retain complete flexibility with your service. Our call tracking and reporting services also come as standard with a range of our plans. These incisive web-based reporting services offer you key and relevant insights into your business operations and customer service performance. Use our regular reporting tools to track the length of customer calls, discover how marketing and advertising strategies are performing across all of your sales regions and spotlight the highest or lowest performing agents within your business quickly and easily. You can also choose to use our intuitive and accurate call routing services to ensure that every customer call is transferred to the correct agent, every time. Enjoy a host of time saving benefits for your customers like post-code prompting to ensure that every customer receives a fast, valuable and effective journey when they call your business.
How much does a 13 Number cost to buy?
Ten-digit 1300 numbers are a cost-effective solution for local businesses and organisations of all sizes to gain a national presence. With a 1300 number, your customers all call a single point of contact from anywhere in Australia and pay only the rate of standard call when they use a landline. The price you pay for a 1300 number will depend on the host. Some Telcos can charge on plans which include a minimum 30 or 60-second block meaning you get charged the full block even for 5-second calls. We charge on a per second basis, so you only pay for the seconds your customers have used. We have a range of monthly plans available providing full price comparisons so you can confidently choose the best plan for your business. 1300 numbers (10-digit numbers) are not considered premium numbers so do not incur the monthly Government Levy.
How much do 13 Numbers cost to call?
Calling 13 Numbers from within Australia is charged only at a local call cost, regardless of where the caller is located.
Reduce your 13 Number cost and increase the value of your call management service by switching to Fonebox today. Our consultants are ready to help you design the best call management and routing solution that helps your business agents convert more sales and increase sales leads. Contact a Fonebox consultant today and we'll step you through how our pricing structure works as well as how we can improve your current service for less.
Ready to make the move to Fonebox?
Our experienced team will find the best solution to suit your business