Complex? Challenging? Impossible? When it comes to call routing requests, we've never encountered a challenge we couldn't conquer.
Establishing the right connections to
drive lasting impressions
At Fonebox, we understand the fine balance between operational efficiency and exemplary customer service. The good news is, you can have both, with intelligent, dynamic call routing that connects your customers to exactly the right person – no matter how complex the rules behind that connection.
Connect with your customers immediately and create the best first impression possible. We'll handle the complexities so you can start the conversation in exactly the right way.
Transform how you do business
Your employees, your rules, your vision – we'll transform how you do business by delivering a solution that meets all your needs. There's literally no limit to our routing capabilities. The impossible is made possible with Fonebox.
We have been the trusted telco solution for thousands of clients in Australia for over 10 years, providing exemplary service and the latest technological innovations to solve problems like poor call routing and delivering relevant customer service insights which actively improve your customer's experience. Together, we help your business to offer the best customer experience it can. If your current telecommunications provider is charging too much or telling you that what you want is impossible to deliver, contact one of our consultants today. We'll tailor a call routing and inbound call to your business, delivering a flexible and customisable call answering service that drives sales and gives your customers a locally based customer service professional to speak with 24/7.
Our call routing services can be added to your 13 number, 1300 number and 1800 number contracts, offering your business a national number your customers can call 24/7. Along with our call services, your business will also receive relevant call analytics, call tracking, and call reporting. If you're searching for a memorable number that establishes you brand firmly as the first call for any service or product your market needs to buy, consider a phone word number or virtual phone number that is local for your customers but connects them to anywhere you want their calls directed.
Our market-leading proprietary platform, Orbit, is designed to offer an unparalleled level of service for businesses which rely on timely call routing, deep insights and customisable options. A single negative customer service experience can result in the permanent loss of a customer, so we developed a solution which ensures that doesn't happen. Our call routing is powered by Orbit's real time, predictive routing solutions combining the efforts of countless solution architects and business analysts with intuitive technology and expert customer service agents.
While our adaptive learning software architecture takes care of the numbers, our account managers and analysts look after your business needs. It is through their creative and innovative solutions that we produce the best call routing service for your business. We are constantly improving and refining our service based on the relevant insights captured by Orbit. We ensure that your business continues to transform.
Our call routing services come in a range of flexible options. Call forwarding is customisable to meet your business needs. All you need to do is supply a list of numbers to forward your incoming calls to. You can choose how many times you wish the number to ring before the call is forwarded and choose which numbers are distributed to which contact on your forward list.
To help you capture and convert more leads successfully, consider our time and date based call routing. We can arrange an automated call forwarding service which captures and diverts your incoming calls to a specific location for a duration you choose. For example, if you're moving offices or running a small business and going on holiday, we can automatically capture and route your calls to a specific number ensuring that you customers never experience a lapse in attention or appreciation. Exchange based routing automatically connects customers calling from a specific location to the most effective number based on their geographical location.
For cost effective solutions, consider our post code prompting which uses IVR menus to automatically direct customer calls to a specific number based on a customer's post code input, or a preset phone menu which diverts customers to the correct number every time.
If your business needs a customised call routing solution, then we are the people who can develop the system that you need. Contact any of our expert consultants to chat about what you're looking for and then let us present the most cost-effective and value adding solution to make it happen.
Adaptive, intelligent call routing
Smarter than artificial intelligence
We believe that any system that learning is destined to fail. That's why our call routing solutions aren't just smart, efficient and, integrated; they also employ "adaptive intelligence."

They combine real time smarts with the expertise of experienced business analysts and solution architects and deep insights from huge amounts of timely data, to deliver a solution that outsmarts artificial intelligence.
We make the unpredictable predictable
One negative experience may be all it takes to lose a customer. So Orbit makes sure it doesn't happen. Orbit is our proprietary back-end, which drives real time, predictive routing decisions based on thousands of data points and business rules. Ultimately this ensures callers speak to exactly the right support resources. It also means you can constantly refine and personalise your customer journey.
A human touch enhances delivery
Our proprietary technologies are, quite simply, unmatched. But they're only one piece of the puzzle. It's the combination of that technology with the industry's most talented business analysts, solution architects and account managers that really sets us apart. Together, they deliver a level of add intelligence and know-how that no platform, alone, could ever fully replace. Your Fonebox team will be constantly refining your routing solutions to ensure your business never stands still.
Capture new insights to drive new refinements
Gain a true understanding of how your customers' actions lead to outcomes, so you can start plan and execute more effectively, and avoid the pain of oversights. Thanks to Fonebox's comprehensive call reporting and customer behaviour data, you can make better decisions, and develop ever smarter and more appropriate routing solutions to delight your customers.
Experience adaptive intelligence
Call routing that keeps getting smarter
Our solutions are designed to react and adapt to different call types and situations. That same level of flexibility is consistent across all Fonebox services. We provide a host of call routing features, and they're just the starting point for endless possibilities. Would you like to combine routing capabilities? Perhaps you have a bespoke solution in mind? Tell us what you want and we'll build it for you. There is no such thing as impossible.
Make sure your incoming leads never go unanswered. Call forwarding is the perfect solution if your business isn't capturing all of its incoming calls.
Time and day based routing
Time and date routing enables you to automatically route your incoming calls to other locations during your out-of-office hours.
Postcode prompting ensures your callers go through to the right office or outlet, even if they're calling from a completely different suburb or state.
Let your customers transfer a call via a simple menu selection. When callers select a menu item, it identifies, segments and routes them to the ideal service for their situation.
Automatically direct calls depending on the time. Send callers to one answering point during business hours and another one after hours.
Exchange based routing automatically connects your callers with their local store or office, based on the telephone exchange their call came through.
We deliver complex routing solutions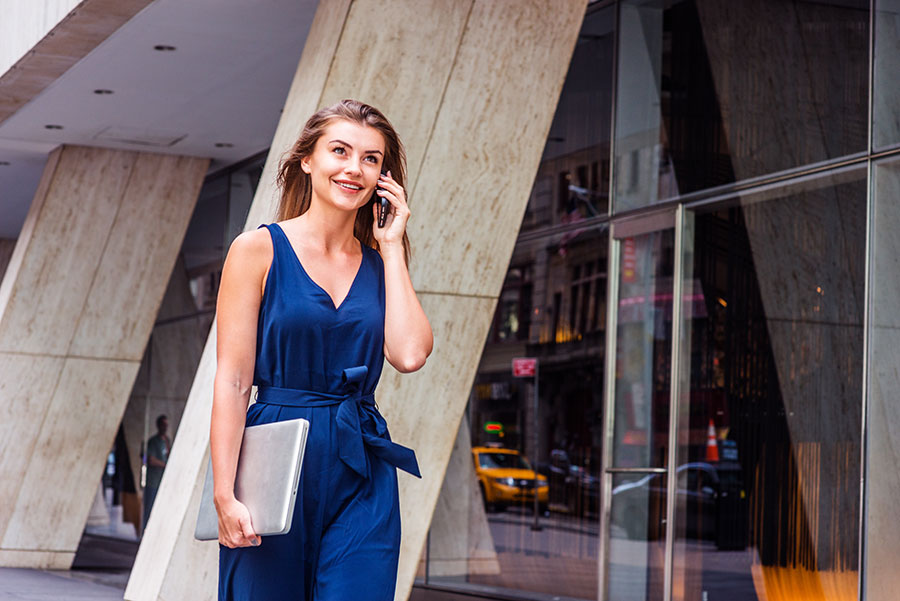 The days of missing important calls are gone
Sally's craft supply company is in its early days, and still struggling for market share. So Sally spends much of her day on the road, connecting with suppliers. Before she tried Fonebox's call forwarding system, she missed calls on a daily basis. Now she diverts to her mobile while she's out and about, and forwards calls to her home-based partner if she's in an extended meeting. This ensures that every call is captured and dealt with promptly.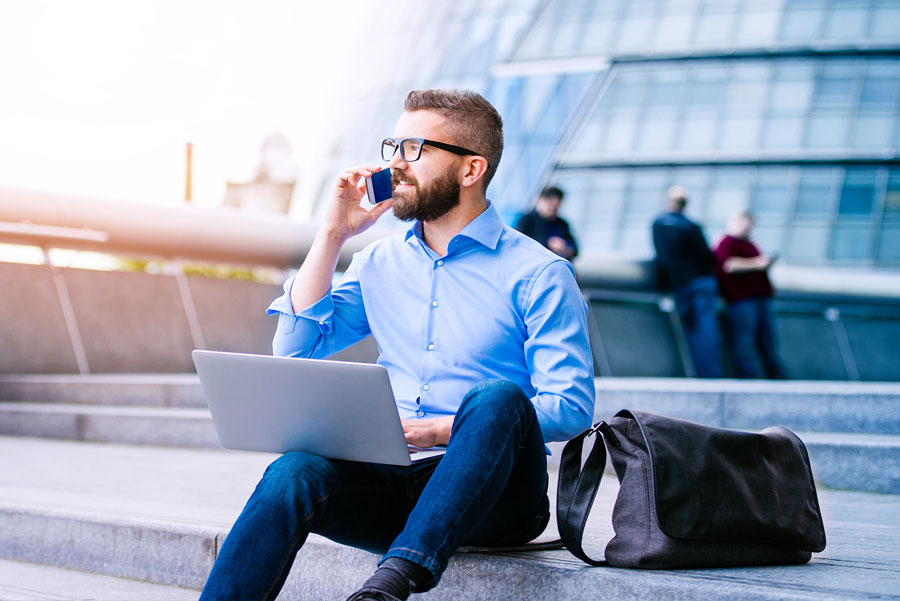 Get mobile and manage calls from anywhere
Ray spent much of his week apologising to irate customers for missed calls before he tried Fonebox's call forwarding system. This unique virtual solution has transformed his IT company. Now when he travels overseas for business meetings, all calls to his 1800 number can be forwarded to his mobile. Wherever he happens to be in the world, he can receive and deal with every business call. And Fonebox's time routing feature means Ray can activate call forwarding during the daytime at his overseas destination.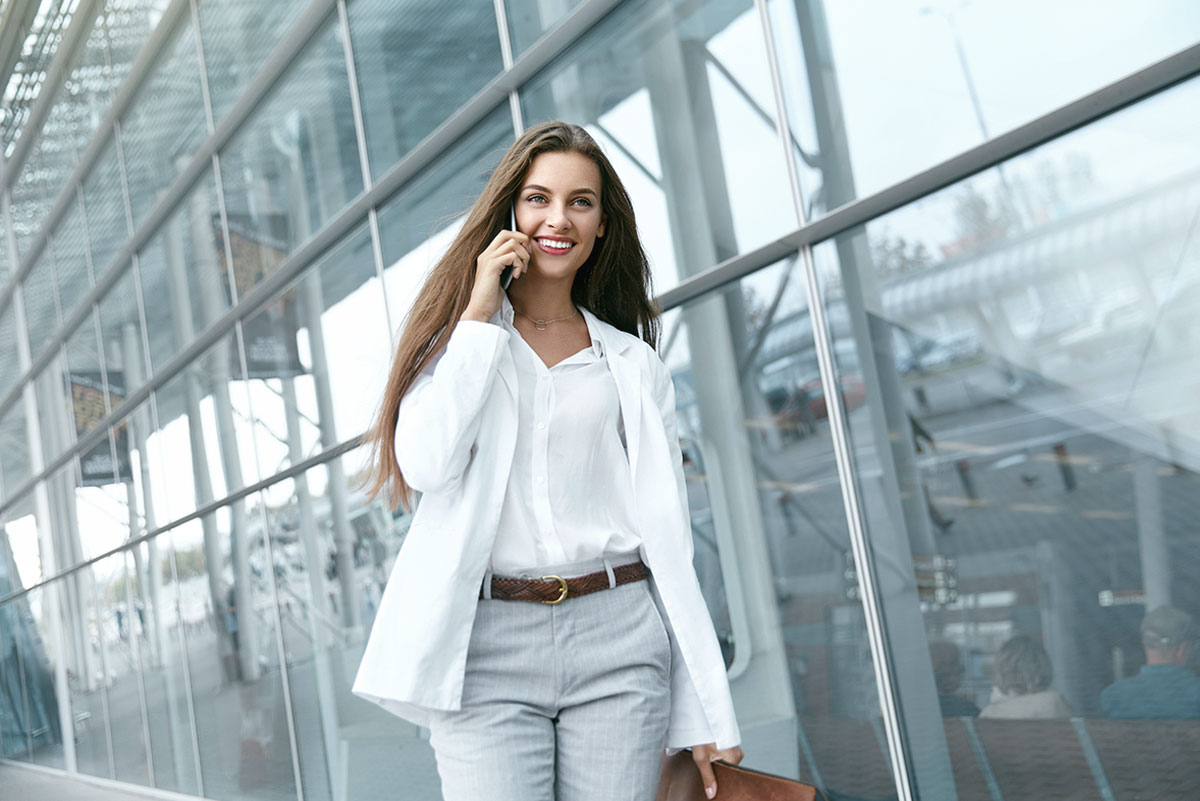 Call forwarding keeps your business connected when you're not
It's impossible to cover all bases while working from home and caring for little ones. Sandy found that vital business calls always came when she was changing a nappy or heading out the door. Once she added Fonebox's call forwarding to her 1300 number, however, every call was accounted for. Now she can plan out her day so that when she's out of the house, her number directs calls to her mobile. And at times when things other than work need her undivided attention, she forwards all calls to her husband's mobile.
Why the customer journey is important
These days, customers can reach a business faster, and in more ways, than ever before. With so many potential touch-points, your business needs an integrated system to efficiently manage resources while delivering a seamless, positive customer experience. Our call routing solutions are a constantly evolving ecosystem of people, software, hardware and experience that do exactly that. And, along the way, they help identify any pain-points in your customer journey, allowing your business to refine and adapt its processes as needed.
We make complex routing solutions easy
Our team of in house specialists thrive on solving your business challenges. We love the tricky requests, no matter how complex your situation may appear.
Keeping you connected with your customers
Build customer loyalty by developing and fostering rich human relationships with your callers. We'll help you deliver reliable service and consistent quality customer interactions.
Never miss a lead with the Fonebox call management system
We take away the need to manually monitor calls and assign skill-sets in real-time. Missed calls are a thing of the past. Take advantage of key intelligence and capitalise on all of your leads.